Being a music production school, our faculties and admission representatives constantly get questions from students who want to start producing music. This ultimate guide to music production contains answers to those questions, hoping to help people who want to try their hand at music production.
What do you need to start producing music?


1. Intent
2. A workspace or a studio
3. Tools and/or equipment used for producing music
4. Knowledge or skill
5. Talent
What software is best for music production?
DAW is the acronym for "Digital Audio Workstation". The DAW is the centre of everything in the studio. Each DAW has its own unique features. The basic functionality of a DAW is to act as a Mixer or Arranger for Music. Few DAWs used widely by the producers:
1. Avid Pro Tools
2. Ableton Live
3. Apple Logic Pro X
4. Propellerhead Reason
5. Cubase
6. PreSonus Studio One

The list is exhaustive and no music production guide can tell you which is the best. Therefore, we have named the most widely used, professionally recognised ones, above; of which the academy teaches three.






In the nascent stages of music production, it is more important to be well versed with a Digital Audio Workstation and understand music fundamentals. As one digs deeper into music production, you will get accustomed with all the functionality of the DAW, and figure out different ways to achieve your requirements for the music you want to create. Further on you will be able to add MIDI that allows notes to be programmed or played via a MIDI controller into the DAW. Plugins are also a major feature of DAWs, from a simple EQ and compression to vintage emulations.

Some producers would switch their DAW while producing. For example, writing down musical ideas on Ableton & taking it into Logic Pro X or Pro Tools for mixing & mastering. Some DAW-s have simplified certain processes than others which are way more complicated. Some offer better control and others, more options to ease your workflow. Any DAW with its stock plugin is powerful enough to create good music. Making music or producing in a DAW is a very personalised process. Spend good quality time using your DAW & learn the inner workings, inside & out.

There is a lot of discussion in forums regarding the engines of DAW's and which ones are better to produce on, but in the end, it doesn't matter. "All that matters is whether the music sounds good or not."
Do I need to learn how to play an instrument to start producing music?
Even if you don't currently know how to play an instrument, it is a good idea to learn the basics of some or decide to start learning one. Learning different instruments may help you hone different production skills too. Music is an endless and fascinating subject, the more knowledge you gather in the subject, the better a musician you will make. So don't be scared or shy-away from learning more. Put the knowledge that you have, to work for you.

1. Learning the Drums helps you keep better time (tempo) and gives you a better understanding of beats. Play on a live kit for contemporary music styles and/or on electric pads for making killer beats in electronic music.




2. Learning the Keys (Piano or Electric Piano) will help with music composition. Finger positions learnt on the keys (thru finger exercises) will help your fingers glide over the midi keyboards when you are producing or using a synth with keys. Keys would help add a human feel to your production making it feel more organic and not computer-generated.

3. String instruments like the Guitar can help you add a unique live flavour to your productions and ease the production-performance gap that a lot of electronic producers face when they want to start performing and go live. Additionally, a guitar is more mobile and can be carried outdoors, giving you easier access to play and/or compose outdoors.

4. Wind instruments like the harmonica, flute, sax and clarinet are great instruments to learn. Music producers often tend to ignore their health, putting everything in producing music. Wind instruments can actually help you exercise your lungs and breathing patterns… And we all know how much breathing is a part of Yoga.

Learning to play an instrument is a long process and can be mind-boggling without proper instruction. So do seek out an instructor to make the journey easier.

If you know your basics and have a good sense of beats and music, you can start producing. No doubt, acquiring the basic understanding of Music theory and a strong music foundation would improve the quality of music you make. So even if you don't learn an instrument, you must understand the basics of music, learn music theory and audio fundamentals- like beats and bars when you plan to start learning how to produce music. If you have the intention and/or the ability to learn an instrument, do it, it will only help.

How long does it take to make electronic music?
It will take as long as it takes! Music Production is both an art and a science and both aspects take time to master. The path to success in this industry is consistency in improving one's work. Artists make as many as 8-12 tracks a quarter.

One needs a lot of practice. The more time you spend producing music, the better. It is a good idea to remake popular tracks and songs, check out free project files available online and reconstruct them and work on fresh ideas. The path to success in this industry is consistency in improving one's work. Artists make as many as 8-12 tracks a quarter. That's an average of 4 a month**. So if you are still struggling to finish 1 track in 3 months, you need to put a lot more work into it.

**This does not imply that all their tracks will be released or available to the public. Allot of artists create new material periodically and hold onto it to perform live and release only after they have successfully explored the same in front of an audience. This helps them understand new ideas that they are working on as well as see their audience's reaction to their work before investing further into the idea of spending money on releasing it.
What are the main specs for a laptop for music production?
1. Multicore processor.
2. 2-4 GB RAM.
3. 3 GB free disk space.
Most of the companies these days make DAW-s compatible with both Mac & PC. (Logic is an exception as it is purely Mac-based and owned by Apple)

In today's day & age with technological advancements in computing, there is a broad range of DAW available for both platforms. Most of the companies these days make DAW-s compatible with both Mac & PC. (Logic is an exception as it is purely Mac-based and owned by Apple)

Linux
Not a very user-friendly interface unless you are a coder and understand computers beyond the average user. Linux is not the first choice in operating systems for most musicians although it has a host of open-source audio workstations.

Mac or Windows
Mac is Apple Macintosh operating systems and PC's being the Microsoft Windows-based Operating systems. Each has their own advantages and disadvantages and you will find many an argument and reviews on each, but neither can be dismissive of the other as a good platform

In the end its always about what you prefer to work with on a regular basis.
There are producers all around the world who makes good music on both: Mac & PC
What are the best headphones for producing music?
It can be difficult but is not impossible to mix on headphones. Some good budget headphones available are:
1. Audio-Technica ATH-M20x Over-Ear Professional Studio Monitor Headphones (Black)
2. Beyerdynamic – DT880
3. AIAIAI TMA-1 STUDIO

One needs to listen to recordings/mixing in studio monitors or headphones. It is important to choose Professional audio over Commercial or Consumer audio when choosing the right headphone or monitor.

Headphones
It is perfectly fine to use headphones for writing down your ideas & mixing in the DAW. It can be difficult but is not impossible to mix on headphones. One can always reference mixes in cars & their friend's music systems to understand the frequency response & other minute details in different environments. Below are a few studio headphones that you could check out.

Commercial audio – headphones, and speakers are normally enhanced to give users a better experience. This means that the Highs may be higher and the Low frequencies may be enhanced too. While it may be great for a consumer, commercial audio is never good for producers as they are inaccurate. Go for Pro Audio.

What are the best studio monitors for producing music?
You do not need to invest in the most expensive Monitors. It is better to start with a good hardy one, that will allow you room to understand, make mistakes and experiment to better yourself. Most expensive Monitors are also delicate and meant for pro-users. Try:
1. Yamaha HS 8
2. Monkey Banana Gibbon Turbo 8
3. Monkey Banana Gibbon Turbo 5
4. Mackie HR824 MK2
5. Presonus R-80
6. Tannoy Reveal 802


To avoid Ear fatigue and get better clarity of your productions, you can invest in Studio Monitors. Studio monitors allow you to experience a wider range of frequencies and spread. They definitely help in hearing intricate elements in your work but remember not everyone would be listening to music on such speakers. Referencing audio is always a good idea.

A favourite among new users are the Yamaha HS series; the exact model would depend on the size of the cones, which would depend on the size of the room you place them in. Have a look at Presonus as well.


What do you need to start producing music?
Intent
And or ideas. This will establish what kind of work you plan to do. If you plan to play or record live instruments, your setup will be more elaborate, but if you are starting out and start producing music purely electronically, you may not need it as much. 

A good practice one should have before investing in anything is establishing the actual need or intent. It's not just the gear and studio that defines the quality of production! Ultimately it is you!
A workspace or a studio
Based on the intent, you can choose the right workspace. A creative approach to music may require a more pleasant informal and comfortable space. For example, a comfortable table and chair placed in a well-lit patio with lots of fresh air and sunlight could really help. Whereas, a technical approach to music production requires strategically placed, acoustically treated, formal workspaces. Do you really need a studio or just a workspace? Your workspace is your studio.
Tools and/or equipment used for producing music
Based on what one plans to do, one can define the equipment needed. Here, your ability to use the equipment is as important in relation to what is needed and what can be needed. Don't buy equipment based on what you think you need or what you assume is a requirement; make sure you do adequate research.

Go through reviews of the products, study tutorials and resources available to understand the capability before investing. Seek out an Industry senior, mentor or guide who can help you understand the requirement before purchase. Find a store that has the equipment for demo so you can actually try it before you buy it. This, however, is almost non-existent in India, but there are trade shows annually like Palm Expo where manufacturers and distributors demo and display products for prospective purchases.
Knowledge or skill
To bring ideas to reality through the use of the tools of the trade, one must be first trained to use the tools. A DIY approach is fine, but formal training is always more effective and nothing beats having a mentor/teacher/trainer to clarify doubts and get your work reviewed. This should be the starting point in one's journey for music production. Once you know the process of producing music and understand the use of the equipment, it puts you in a better position to actually invest in your studio.
Talent
To make/write music or play instruments -analogue or digitally, one needs to be talented to some extent. Of course, you need music knowledge to execute the music ideas, for production. Talent is defined as a natural ability or well-practised skill. So get skilled and put in the practice.

Frequently asked questions to start producing music
Do I really need instruction in music?
A DIY approach to learning anything is always a great experience. But are you really ready to "Do it Yourself"? Learning via Youtube, Books and Blogs is a great way to research & learn about a subject. But this DIY approach to learning can be very time-consuming. Additionally, in a subject such as music production, which has technical parts as well as artistic skills, who will correct you when you make a mistake or guide you to practice the right techniques.

Instruction, formal education and learning under a mentor is very helpful and rewarding especially when approaching a subject at the very beginning. Once you know your basics and your fundamentals are clear, it will be easier to explore more techniques in the same subject. A strong foundation and strong roots in a subject will allow you to explore and experiment with the subject on your own. And that's when you can DIY your way to more knowledge. When you get stuck or need help you always have your teachers and mentors you can refer to, to help out.

If you know your basics and have a good sense of beats and music, you can start producing music. No doubt, acquiring the basic understanding of Music theory and a strong music foundation would improve the quality of music you make. So even if you don't learn an instrument, you must understand the basics of music, learn music theory and audio fundamentals- like beats and bars when you plan to start learning how to produce music. If you have the intention and/or the ability to learn an instrument, do it, it will only help.

Always remember, it is difficult to unlearn the wrong skill & then learn one afresh.


Do I need to buy any gear to start producing?
It's easy to get carried away with setting up a studio with equipment that you think you may need, but what you really need to ask yourself is do you know how to use that equipment? Choosing the right space to work in is important, but the gear you use or need would actually depend on what you plan to do with it.

If you are just starting out as an electronic music producer, you can afford to start with just the bare essentials (instead of stocking up with unnecessary or expensive gear). Most good Music Production schools will allow you to use their equipment to learn and practice on. So you can hold off till you know what you are doing. It is better to fully understand the capability of the essentials before you buy more.
Audio Interface/Sound Card for Music Production
You can make basic recordings with any computer or laptop as they all come with a built-in soundcard. You can improve the sound of your recordings to some extent with a better microphone. However to really create professional recordings you will need an audio interface or a better sound card.




Unless you want to record a band, even a single channel USB interface would do. Yes, surely it boils down to budget. If you are a beginner, just pick an affordable one & explore the intricacies of what that they do & don't do. Here are a few of these beginner soundcards.

– Audient iD14
– Native Instruments Komplete Audio Interface
– Focusrite Scarlett 2i2
What is MIDI?
An acronym for Musical Instrument Data Interface. MIDI is basically a signal that is used by musical instruments to communicate with each other or a computer.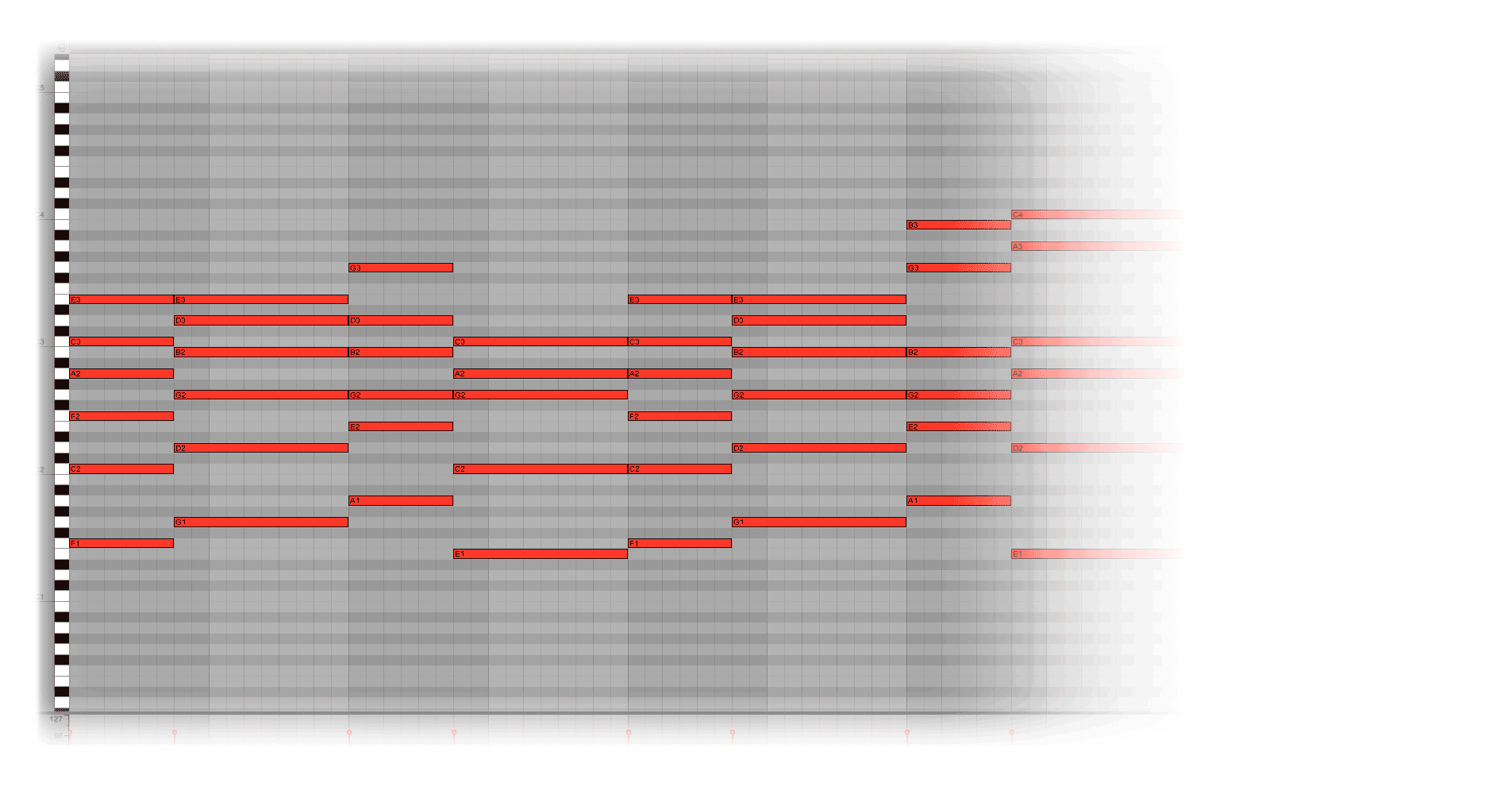 MIDI Controller
A Midi controller is nothing more than a user interface, similar to a mouse or a keyboard; only here, it helps you to control virtual instruments on your DAW. Midi Controllers come in various shapes and forms based on what they are designed for, but normally have a combination of controls: Pads, Knobs, Dials, Faders, and Keys. Newer models have touch slides and some even have touchpads.

Each Control can be individually assigned for a specific function. Some midi controllers come pre-mapped to the DAW. For example, the Akai APC 40 MK2 is pre-mapped to Ableton Live, but each of the controls can be assigned to a specific function on Ableton.
Mapping here refers to assigning control to a specific function on the DAW.
What are the best budget microphones?
If you're looking to buy a microphone soon, we recommend you check these out
1. Rode NT 1A
2. CAD GXL 2400

All producers should own at least one Microphone. Even if it's just a basic one, you never know when you may want to record or sample a sound. Invest in a basic condenser microphone to record vocals. Also, Record sample sounds to use as elements in your productions.





In case you perform, go in for a multi-use dynamic microphone such as a Shure's SM-58, or the Lewitt MTP550.

If your not sure you can also look at a USB microphone for your home use. Some great microphones are out there, Blue being one of the leaders in this space.
So what are you waiting for? – Start producing music, now!
Spend time on your DAW, experiment with grooves, melodies whatever!
Don't waste time trying to create that perfect sounding room, just like you, that is a work in progress!
One should focus on skills rather than collecting Free synths, owning 100 different plugins or buying gear.
Invest in yourself first and learn to master the process with knowledge and practice before you spend money on fancy gear or treated spaces.

Don't procrastinate on creating music

Don't waste time & money.
Learn, Practice, Ideate, Produce, Release & Spread your music!
In the end, your creativity and the quality of the music you produce get people to identify with you and your music. We hope this ultimate guide to music production helped you.
Producers especially freshers often make silly mistakes when they start producing music, which can easily be avoided. With proper guidance, You can avoid these basic mistakes that fresh producers often make.
Need help? Contact us to get you started!