Gaurav Malaker, one half of BLOT! along with Avinash Kumar, has been well established on the Indian club landscape since 2007. BLOT!, or Basic Love Of Things, is a one-of-a-kind live mixed media and music act that makes frequent visits to venues and festivals across the world, and has an underground cult following in India.
Gaurav has never shied away from transgressing the tight boundaries between genres, and BLOT continues to define its music through a multitude of mediums. BLOT remains firmly idiosyncratic, and continues to propel toward new definitions of success. In 2013, they released their debut album 'Snafu' on Universal Music India, and their recent release on the legendary Diynamic Music was extremely well received. BLOT! won the VH1 Soundnation Best Electronic Act 2014, and were nominated for the Gima India Awards in 2013. Gaurav is also the co–runner/partner of Qilla Records, along with Kohra.
1. What's the first thing you do for inspiration when you get into the studio?
I've been looking through live performances, setups and routines by musicians and producers I admire. It's really inspiring to see what everyone is doing to augment performances and production via creative workflow and routing.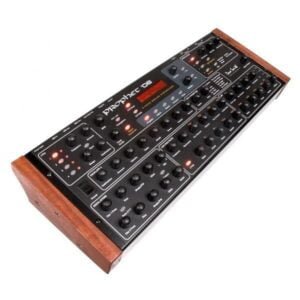 2. Favorite or newest piece of hardware/software in your studio?
At the moment it's the Moog Sub 37 and my Prophet '08 – almost everything I'm making at the moment has bits of these guys.
3. One synthesizer you wish you owned?
Yamaha CS80.
4. Your go-to DAW?
Ableton Live / Logic.
5. Newest audio technology you've heard of?
It's not new, but I've been tinkering about with making my own stuff with Max and am hoping to come up with some usable devices. It's great fun.
6. Your favorite website?
http://wundergroundmusic.com
Their stories are more creative than most avant garde music right now – hahaha.